List of Windmills - Most Popular Windmills
For several centuries, windmills were not only created to serve specific functions that their machinery allowed, but also to be architectural and visual wonders that many countries and territories infused into their historical heritage. If you are interested in to research or visit most popular windmills, here you can find list of them.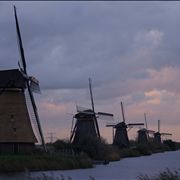 Every country in the world has its own windmills, but some countries have managed to infuse those historic windmills into their culture and history. Here you can get informed about some of the most famous windmills from all around the world.